LIve the best Bike
Experience in Alghero
Book a bike and ride inside the Natural Park of Porto Conte!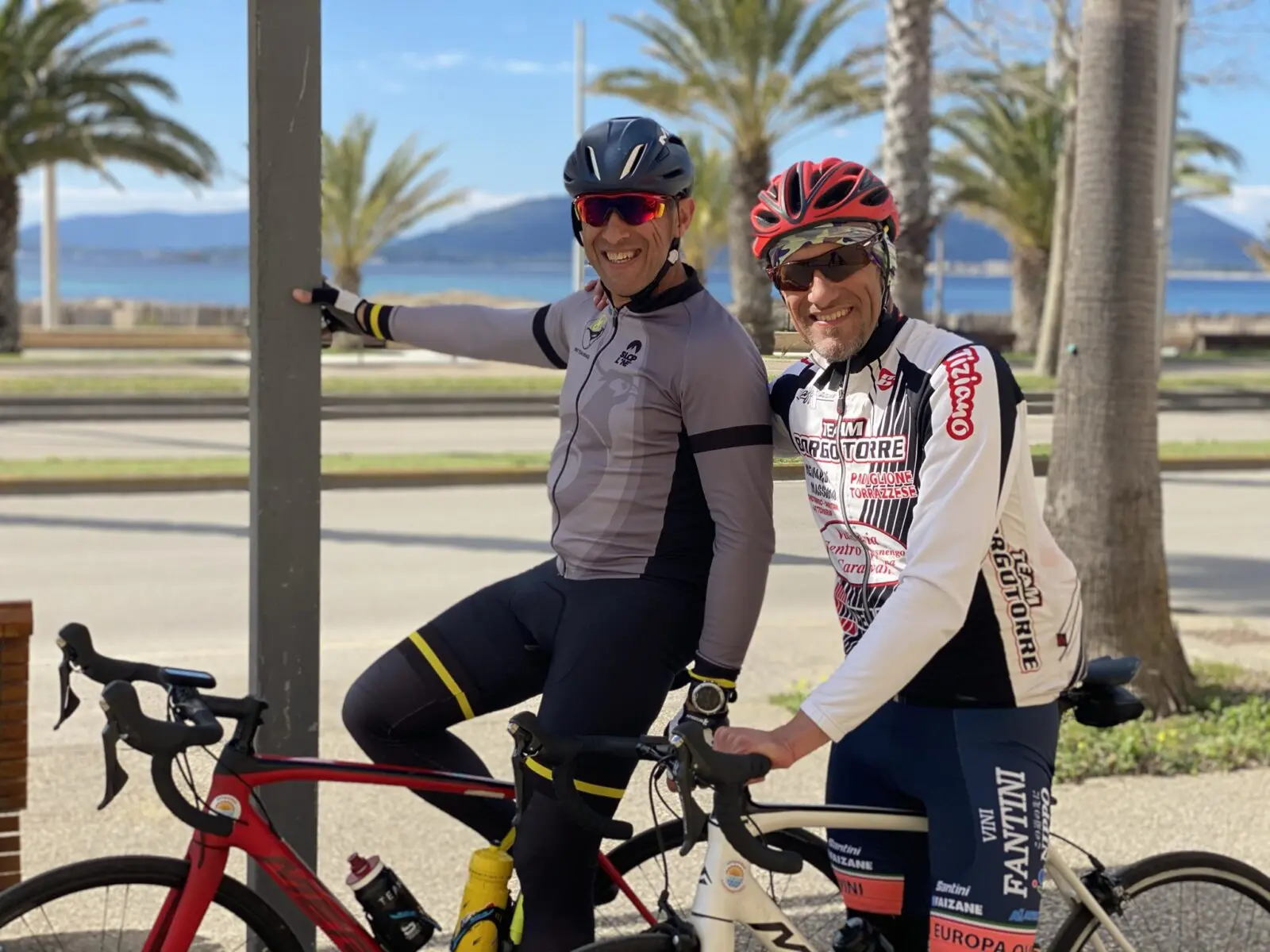 Alghero:
the cycling rising place
of Europe
Alghero is a paradise for cyclists, here you can find everything, quiet roads, mixed terrain, top quality restaurants, an historical medieval catalan town, cafès & a bars on the beach.
Our company offers everything you need for planning your cycling trip, from bike hire to fully supported custom cycling tours. 
Bike Alghero is also a brand of Biking Sardinia company, a cycling tour operator of Sardinia.
Sardinia the best cycling spot
don't need to find some other places
Select your rental period and check the quote
paddy chambers
2022-11-08
Rented a couple of electric Mountain bikes yesterday. Staff were great. Had a great day.
Good bikes, friendly staff, reasonable prices.
Niels Ackerman
2022-11-06
Good quality bikes from Biking Sardinia, along with some great recommendations and routes in the area. We enjoyed 3 great days of cycling. Guided tour is also an option.
Ad Alghero per lavoro, volevo approfittare per fare un giro in bici di qualche ora e andare al mare. Ho trovato questo negozio di noleggio bici, tra l'altro l'unico aperto essendo l'1 novembre, con personale sorridente e molto gentile e disponibile. Il servizio noleggio bici è ottimo. Ci tornerò sicuramente. Lo consiglio!
Naprosto super dohoda. Při defektu pneu , jsem volal majitele a ten mi přivezl jiné kolo do 30 minut. Ještě jednou děkuji a doporučuji 😊
Tutto ok ( nonostante io abbia sbagliato data)
rossana visintin
2022-10-10
Abbiamo noleggiato delle e-bike e ci siamo trovati benissimo, abbiamo trovato la massima competenza, serietà e simpatia. Spiegazioni chiarissime su percorsi, spiagge peccato non avere avuto la possibilità, per questione di tempo, fare il loro tour organizzato nel luoghi più belli di Alghero, Emanuele è una bravissima guida di una simpatia unica e grazie ai suoi suggerimenti abbiamo visitato posti incantevoli. Speriamo di avere quanto prima l'occasione per fare il tour guidato con lui. Grazie!😀
Abbiamo fatto un we ad Alghero, citta'che non conoscevamo e che ci e'piaciuta moltissimo. Visto il sole splendido di ottobre abbiamo pensato di noleggiare 4 e-bile per la giornata e farci un giro per la costa e le spiaggie. Non siamo degli atleti.. ma le bici performanti ed i consigli tecnici di Emanuele, simpaticissimo, ci hanno permesso di trascorrere una bellissima giornata. Torneremo sicuramente per fare un trekking insieme a lui.
Debbie Kertesz
2022-10-09
We really enjoyed our 1/2 day E-bike excursion from Alghero. Emanuele was a great guide. Very friendly and lots of fun!
Antoni Kozielewski
2022-10-07
bez problemow, wszystko czekalo przygotowane
Feel free to contact us and asking any informations: