Necropolis of Anghelu Ruju
In Alghero you travel in the Nuragic Civilization from the Bronze Age to the Iron Age!
The necropolis of Anghelu Ruju is one of the most important archaeological sites of Sardinia. It consists of 38 underground chamber-tombs, dating from 4200 BC to 1800 BC. By visiting this necropolis you will be able to see some gravings, such as bull heads or false doors. 
Discovered by chance in 1903, and explored in a series of digging campaigns until 1967, the Anghelu Ruju site houses one of the largest prehistoric cemeteries in Sardinia in terms of the number of tombs found up till now. Nearly 40 artificial caves (the famous domus de janas) carved in a rocky ledge of soft sandstone used by different cultures starting in the Late Neolithic and going on until the first Bronze Age. 
A first-rate archaeological site, which is mysterious and fascinating, takes visitors to a place where the respect for the cult of the dead blends with the respect for nature that these peoples had and which still comes across unchanged even today.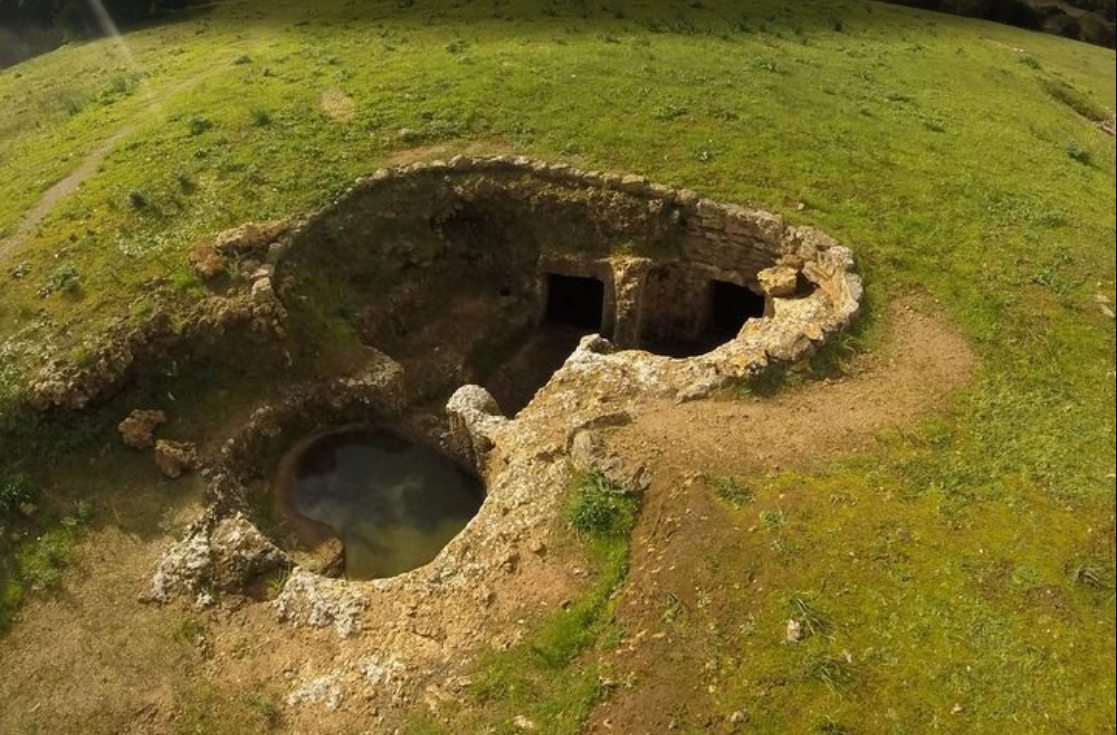 Useful Tips about the Necropoli di Anghelu Ruju
Address: SP 42 dei Due Mari, 07041 Alghero https://goo.gl/maps/YHkXf5DFi1Mazbmq6
Phone: +393294385947
Website:https://necropoliangheluruju.com/
Opening: all year around except Christmas
From November to March : 10.00 – 2.00pm
From April to October: 9.00 – 6.00pm
From May to September: 9.00 – 4.00pm
Prices: € 5,00 single tkt
Reduction: € 4,00
Bundle Tkt (Necropoli and Nuraghe Palmavera): € 8,00
Bundle reduction tkt (Necropoli+Palmavera): € 6,00
Audio-guide: € 3,00 (multilanguage speaker).
You can book a guided tour at the extra cost of 2,00€ per person. Call us at +39 3294385947