This is a place you should visit at least once in your life: the only way to truly admire the beauty of this place and perceive its charm is in person. Neptune's grotto is one of the largest marine caves in Italy and one of the most captivating gems of nature in the Mediterranean. The grotto was formed about two million years ago: inside, you will see rooms with astounding karst formations, a white sandy beach and a huge underground lake.
A fantasy world of spectacular cave formations, a system of rooms with saltwater lakes extending to approximately 2,500 meters in length.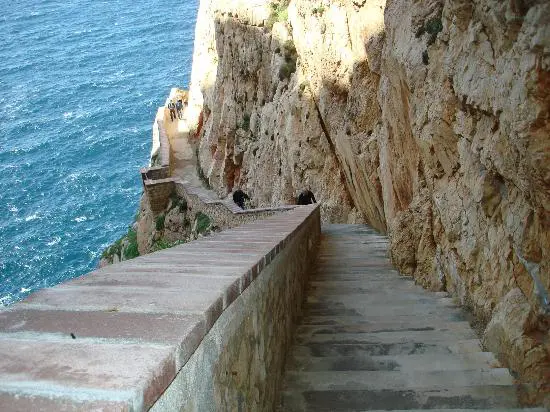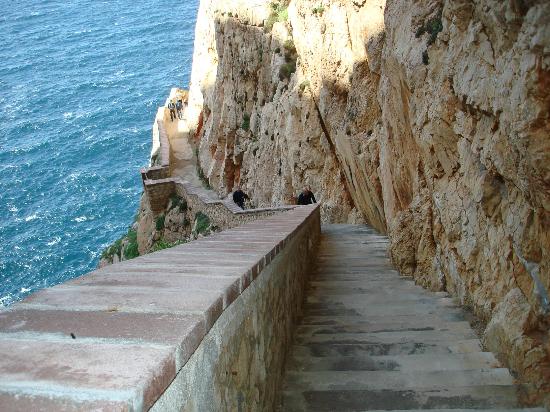 "One of the most fascinating natural jewels in the entire Mediterranean basin, the grotto is a veritable geological wonder that attracts over 150,000 visitors per year. It is accessible by sea with the "Linea Grotte' boat lines leaving the tourist port every day, or on foot via "Escala del Cabirol' ("Billy Goat Stairs'), a set of 660 steps cut into the cliff side"
Neptune's Grotto (Grotte di Nettuno):
Address : https://goo.gl/maps/2r4NFnAW2pgVZCKL8
Opening hours
from april to 17 september

: daily from 9:00 to 19:00 (last entry)

from 18 september

: daily from 9.00 to 18.00 (last entry)

from november to march

: daily from 10:00 to 15:00 (last entry) 
Ticket costs
adult € 13

children (3-12 old years) € 7

groups (min. 25 persons) € 9

schools (min. 15 persons) € 7

high school (min. 15 persons) € 9
Boat excursion
Linea Grotte Navisarda – Ticket office
c/o Port of Alghero // Tel. +39 079 950603
Ticket costs (*)
adult € 16

children 3/12 age € 8

groups € 13

schools from € 8 to € 10
Linea Grotte "Attilio Regolo"
c/o Port of Alghero // cell. +39 368 3536824
Ticket costs (*)
adult € 15

children 3/12 years € 7
(*) the cost of the ticket not includes entrance to the Caves.
A Virtal Tour thanks to a municipality office AlgheroTurismo.